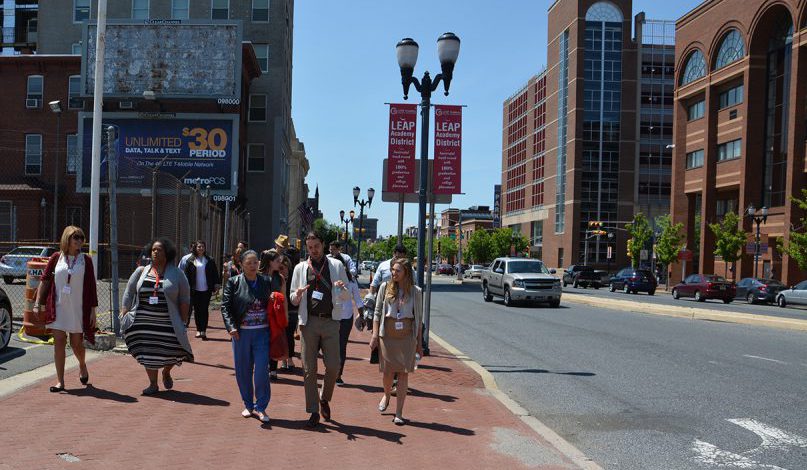 Rutgers–Camden's mission to build leadership capacity in Camden City and the region inevitably led to the establishment of the Center in 1990.  Since then the Center's focus on, community leadership has been the flagship of the CLC research and service programs and has helped develop many of the city's leading professionals in the public, private, and non-profit sectors. 

The CLC offers a variety of customized leadership and professional development programs designed to help executives, managers, and school administrators become more effective leaders.  These programs emphasize increased knowledge and competency in areas that are essential to working in urban environments. 
The CLC School Leaders Academy offers principals and assistant principals in New Jersey the chance to engage in an intensive professional development program that will target their growth as school leaders and help them face the challenges of leading urban schools.

Through partnerships between the Department of Public Policy & Administration and local school districts, the CLC MPA Cohort for Aspiring School Leaders offers aspiring principals and administrators the opportunity to pursue a Master's in Public Administration at Rutgers.
The CLC Leadership and Professional Development Programs are designed to prepare individuals with new skills and tools to build urban communities through personal and professional development and organizational understanding. 
Through our Executive Management Programs, the CLC customizes domestic and International Professional Development Institutes for a variety of public and private organizations in the U.S and abroad.
Hispanic Leaders Institute
The Hispanic Leaders Institute promotes the professional and academic advancement of Latino college students enrolled in New Jersey universities through training and experiential learning opportunities. 
The John J. Heldrich Institute for Leadership Development trains New Brunswick leaders to work collaboratively in establishing partnerships and stronger communities and neighborhoods.  
The South Jersey Regional Leadership Institute (SJRLI) prepares a diverse cadre of leaders to address the socioeconomic needs and challenges facing the larger Delaware Valley region.